Your Guide To Healthy Puget Sound Food Options
Okay, so you've made the resolution again this year to eat healthy, buy organic/vegan/gluten free/paleo, go to the gym more, find a cure for post-holiday exhaustion, etc. But now that you have made up your mind, where do you go? Is there even a health store around that has what you need to fill your refrigerator with delicious organic, soy-free, low-calorie chicken nuggets?? How do you figure all this out?!?

As Real Estate Agents, we understand how hard it can be to find a balance between health and the craziness of everyday life. We are on the go and on call all day and sometimes don't feel like we can be bothered by eating well. But our resolution, as with many of you, is to use our knowledge of the area and take steps to find healthier and more responsible options for our hectic lifestyle. And thus, we would also like to pass on our knowledge of the area to you, to share in our health and well-being. So read on for some fantastic local stores and services that will complement our resolutions for the upcoming year.


Food Services:
· Full Circle – This organic food delivery service spans a large area, from Tacoma, Federal Way, Kent, Auburn and Renton to Marysville and Everett up north, West Seattle to North Bend, and even parts of Olympia and Bainbridge Island. The idea is simple – when you setup your account, they put you on a weekly delivery of organic produce and groceries, sourced as locally as possible. You can choose to receive one of four different sized boxes of food and they will select a variety of foods to be sent to you. However, if you do not like something scheduled to come in your box, you can customize your order to suit your taste. Full Circle is a great buy for local, organic, high quality produce.


· Bountiful Baskets – This service is the same idea as Full Circle, but it is shipped to a weekly pick-up location instead of at your doorstep. It also does not automatically come fully organic. A more basic service, Bountiful Baskets is inexpensive, volunteer-run, and gives a large assortment of fruits and veggies. However, you are not able to choose what produce you will receive, so it is always an adventure! Upgrades are available here too, such as granola, 20lb boxes of fruit, and whole grain breads.


· Eat Local – A brand new gem, this store has three locations in the Seattle area (Downtown, Capitol Hill, and Queen Anne) and one in Burien. This store is dedicated to using local, organic ingredients wherever possible to bring extraordinary frozen dishes that you can use on the go. They have a large selection of meals that are Dairy Free, Gluten Free, Vegan, or Vegetarian. The flavors are exquisite and the quality is more comparable to an upscale restaurant than a grocery store. Sauces and seasonings are made in house, even homemade ketchup! A delicious and satisfying meal option that is quick and easy.
Grocery
Stores:
· Marlene's Market – Many of you have already heard about Marlene's Market. A local chain with stores in Federal Way (near the Commons Mall) and Tacoma (on 38th, a few blocks from the Tacoma Mall), this popular choice includes a grocery store with tons of organic/gluten-free/soy-free/dairy-free options, lots of produce and responsibly fed/farmed meat. You will also find a large selection of natural supplements, homeopathic medicines, natural toothpastes and cosmetics and so much more. To make the store even more impressive, they feature a deli with healthy, natural choices like Spanish Orange and Avocado Salad, Butternut Squash Soup, and Thai Lettuce Wraps. Visit Marlene's today and tell us what you think!


· Trader Joe's - A popular choice for organic, responsibly raised, vegan choices, and on a budget. You can find them in five Seattle locations, plus Burien, Federal Way, and Tacoma. Many of their items are made with minimal ingredients for a fresher, more authentic taste. And with reasonable prices and great buys, it is hard to beat!


· Costco - "What?? Costco is a wholesale store, what can they offer me?" They may have tons of non-gluten free/organic/etc products, but there are a surprising number of items that would be great for the average joe who just wants to eat a little better. If you are following a primal/paleo-type diet, they have tons of bulk veggies and fruits, organic and regular meats, and even a pre-cooked whole turkey breast that is great to slice onto salads, into eggs, or wherever you want to add protein. Find Costo from Shoreline, Bothell and Redmond, to Seattle, Tukwila, Covington, Federal Way, Fife, and Tacoma, and beyond!

We hope you find the information here helpful. These are only a small list of places we have found in our day-to-day travels that offer healthy meal options, but they can be a great starter to continuing a New Year's Resolution with us or providing information to help you eat and live better. If you find your lifestyle too hectic to adequately plan healthy, easy meals on the go, check out a few of the food services we have listed. If you are trying to work on eating local, fresh, organic foods, find the grocery store that offers everything you need without breaking the bank. Who knows, maybe we will see you there!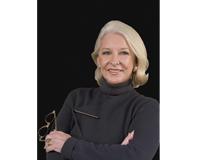 Author:
Gini Anderson
Phone:
253-988-0180
Dated:
February 10th 2014
Views:
5,175
About Gini: Making Clients For Life! Gini strives to go the extra mile to help you achieve your goals. Because ...