West Seattle Real Estate Market Trends
Asking yourself what is going on with West Seattle real estate market trends? Who isn't these days. In case you didn't know, they are moving. Like many of the areas in Puget Sound they inventory is shrinking and the prices are stabilizing. Lets take a closer look at some of the data to give you a picture of the market so you can be a buyer or seller in the know. Good stuff to impress your friend at your next cocktail party. First lets take a look at Supply and Demand. One of the major components of any economic picture and a good indicator of what direction the market is moving. Here is the Supply and Demand in West Seattle on Single Family homes from October of 2011 to October of 2012.
As you can see by the graph, Supply is down by 29% and Demand is up by 7%. Buyers are coming out and inventory is shrinking. There are 191 fewer homes on the market in October of 2012 compared to October 2011. What does it mean? It means if the demand for homes keep rising sooner or later the prices will too. Now, lets take a closer look at inventory. How do we calculate Months Supply of Inventory? Take all the homes on the market. Divide it by how many homes have sold. What you are left with is how many months it would take for all of the inventory to sell. That is if no more homes came on the market. The blue line above is the average days on market. As you can see things are not staying on the market as many days. That is trending down with the inventory.
As you can see months supply of inventory is very low. It have gone from 4.4 months to 1.5 since October of 2011. We would consider this to be a sellers market. Ding Ding Ding!!! That is a cue for all you sellers out there. Did you have had trouble selling 2 years previously? Well now is a good time to be on the market. Take advantage of the lack of competition, and the low prices. Home buyers and selling are always waiting for the turn. If you are watching West Seattle real estate market trends, this is what you have been looking for. Now I know the question that is on everyone's mind. What is that doing to prices???? Well here are some more graphs and charts.
As you can see West Seattle Home prices are up 16%. That is a great indicator that we may have hit the bottom of the market. Nobody knows the market is moving up until we see prices go up. Well we are seeing prices go up. With inventory staying low, don't plan on these numbers changing. With record low interest rates, ask yourself if now is the right time for you and your family to move. I would bet in 10 years from you now you would look back at the decision and pat yourself on the back. This is up to date information on West Seattle Real Estate Market Trends pulled from out local Multiple Listing Service. If you would like a more detailed look at what is going on in your neighborhood please let us know. Enjoy.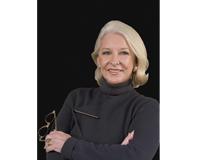 Author:
Gini Anderson
Phone:
253-988-0180
Dated:
November 5th 2012
Views:
1,201
About Gini: Making Clients For Life! Gini strives to go the extra mile to help you achieve your goals. Because ...