Welcome To University Place A Shining Star On The Sound
Welcome to University Place, a beautiful tight-knit community located on the Puget Sound, with amazing views of Mt. Rainer and within walking distance to the beaches on the Sound. It's no wonder University Place is highly sought after community to call home. University Place offers great shopping, dining, entertainment, and is home to the popular Chambers Bay Golf Course. Chambers Bay Golf Course will be hosting the 2015 U.S. Open, June 15-21, which is sure to bring plenty of attention to this otherwise relaxed community (http://www.chambersbaygolf.com/us-open/).

There's plenty to do with your family around University Place whether it's rain or shine. When you're looking for indoor activities, the University Place library offers story times for all ages and the lovely Frog n' Kiwi café is great on rainy days. You can watch your children play in the large play area while you enjoy a delicious coffee and scone at a nearby table (https://www.facebook.com/FrognKiwiCafe). The UP Civic/Library Atrium hosts an Arts and Concert series in both spring and fall on selected Friday evenings (http://www.cityofup.com/spring-arts-concert-series). When the weather is nice and you're ready to get outside, nothing compares to beautiful sweeping views of the sound you'll enjoy while walking around Chambers Bay. They have a great park up top for your little ones and if your little one happens to be a dog, they have a dog park with picturesque views located in the lower area. You can even leave the walking path behind for a stroll along the beach at Chambers Bay. For families with toddlers, the park known as Tot Lot is by far the best place to go play. A fully enclosed park with two playgrounds, picnic benches, a sandbox with plenty of toys, and they even have tricycles and other ride-a-long toys for the tots to enjoy.
If you're looking for a great restaurant to visit while in the University Place area, Boathouse 19 is a must. Located near the water, they offer a pretty amazing Happy Hour with a range of appetizers and specialty drinks, including fresh steamed clams, fried pickles with an ancho chili ranch sauce, and Gertie's lemonade with fresh strawberry puree to complete your experience (http://boathouse19restaurant.com). If you love an amazing gyro and other Greek eats, Gyro Zone is one of University Place's best kept secrets. The owners are from Greece and their menu is completely delicious and authentic (https://www.facebook.com/GyroZone).
When you're ready to treat yourself to a relaxing massage, new haircut, or pedicure, there are fabulous salon/spas nearby. And great boutiques for specialty shopping are easily found in UP.
University Place offers some of the best grocery shopping in the area with Fred Meyer, Trader Joe's, Harbor Greens, and Whole Foods set to open in spring of 2015. When you're in the mood to go shopping the Tacoma Mall is nearby. With 150 stores such as Nordstrom, Macy's, Sephora, H&M, there is something for everyone.
Perhaps one of the best things about living in University Place is that it's safe. According to the website city-data.com, the crime rate in University Place is rated as Very Low to Low. Plus, University Place is home to one of the best public school districts, with an average ranking of 7 out of 10 and the school district has never failed to pass a levy. It is home to one of the best private schools in the state, Charles Wright Academy, which educates children from junior kindergarten through 12th grade.
If you're looking for a wonderful community with gorgeous views and plenty to do, University Place is the community for you!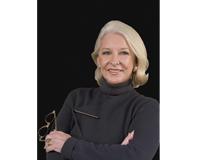 Author:
Gini Anderson
Phone:
253-988-0180
Dated:
February 22nd 2015
Views:
856
About Gini: Making Clients For Life! Gini strives to go the extra mile to help you achieve your goals. Because ...