Washington State Fair
The Washington State Fair is the largest single attraction held annually in the state of Washington. The Fair continually ranks as one of the largest fairs in the world. The Washington State Fair hosts two annual events, the 17-day Washington State Fair every September, and the four-day Spring Fair in Puyallup every April.
Situated south of Seattle and east of Tacoma in the shadow of majestic Mount Rainier, the Washington State Fair Events Center comprises 169+ acres, with buildings and land valued at more than $54 million. The facilities are available for rent during the year, making the grounds a valuable community resource. A staff of 55 works year-round. Over 1,900+ employees are hired each September during the Fair.
Some fun facts about the Washington State Fair include, the 1917 Merry-Go-Round is the oldest active carnival ride at the Fair, operating here since 1923. 87,429 riders were not ashamed to "scream like a kid" on the Classic Coaster at the 2014 Washington State Fair. The Skyride debuted at the Fair in 1980, carrying riders 55 feet in the air. 54,136 people braved the Rainier Rush roller coaster at the 2014 Washington State Fair. The Extreme Scream is the highest structure in Puyallup at 185 feet tall. 29,369 brave guests took the plunge on the Extreme Scream at the 2014 Washington State Fair.
Many people look forward to enjoying the wide variety of classic and new fair foods available only at the fair. There are 165 food booths at the Washington State Fair, with a wide variety of options to tame that hungry stomach. 117,000 cones of sweet cotton candy were enjoyed at the 2014 Washington State Fair. 1,300,00 Fair scones, dripping with honey butter and raspberry jam, were served at the 2014 Washington State Fair. These tasty treats have been a mainstay at the Fair for over 100 years! Krusty Pups have been delighting guests at the Fair since 1923. In 2014, 117,230 Krusty Pups were consumed at the Fair. The Milking Parlor processes over 5,600 gallons of milk during the Fair. That's 89,600 cups of the good stuff! Not to mention the delicious hand dipped ice cream bars!
The community of Puyallup where the Washington State Fair takes place annually, is a sought after area to call home. According to the website www.greatschools.org, Puyallup has a lot of highly rated public schools. (http://www.greatschools.org/washington/puyallup/schools/?) Of course, having schools with such great ratings, is a big reason many people seek to move to Puyallup. Also, the crime averages throughout Puyallup are generally lower than average which only adds to its appeal.
There are many options for shopping, including the popular South Hill Mall which draws many shoppers from nearby communities. If you're looking for unique shops, including antiques, downtown Puyallup is the place to visit. There is even a Puyallup Antique District Association. (http://www.antiquedistrict.net/)
Downtown Puyallup is considered a delicious place to dine out, as it offers a variety of options. One place local's love is Bourbon Street Bar & Grill. Bourbon Street Bar & Grill offers diners new American cuisine and Cajun/Creole options as well. Appetizers include menu items like the popular stuffed mushrooms and Louisiana Oyster Bake. Entrees offered are Cajun classics like shrimp n' grits and Jambalaya, as well as some seafood dishes, pasts, po boys, burgers and steaks. There is also an extensive cocktail menu available. (https://www.facebook.com/Bourbon-Street-Bar-Grill-1381773648744625/timeline/)
Another popular restaurant in Puyallup is Toscano's Italian Grill that offers first course options such as martini clams, hot lobster dip, and antipasti. Of course entrees include pasta dishes, steaks, entrée salads, pork tenderloin, a variety of chicken dishes mixed in with unique offerings like Ahi with Spinach and Feta over angel hair pasta. (http://www.toscanospuyallup.com/)
According to Realtor.com, the average home price in Puyallup is $289,925 and according to Zillow.com, "the median home value in Puyallup is $252,600. Puyallup home values have gone up 5.6% over the past year and Zillow predicts they will rise 4.1% within the next year." (http://www.zillow.com/puyallup-wa/home-values/) If Puyallup seems like a community you might be interested in calling home, don't hesitate to contact us for more information specific to your needs.
For more information on the Washington State Fair visit http://www.thefair.com/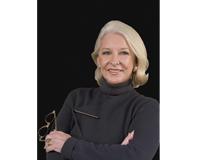 Author:
Gini Anderson
Phone:
253-988-0180
Dated:
September 21st 2015
Views:
4,072
About Gini: Making Clients For Life! Gini strives to go the extra mile to help you achieve your goals. Because ...