University Place Home To The US Open Championship At Chambers Bay Golf Course
For the first time in history, the Pacific Northwest will be hosting the U.S. Open Championship at Chambers Bay Golf Course. The U.S. Open will take place June 15-21, 2015. Chambers Bay Golf Course is located in the beautiful community known as University Place. Both Chambers Bay Golf Course and the city of University Place are located right on the Puget Sound which makes for breath taking views. Residents of University Place are excited to play host to this event which encompasses 115 years of tradition.
Back in 1895, the first U.S. Open was held at the Newport Rhode Island Golf Club, where ten professionals along with one amateur played the 36-hole competition in only one day. Twenty-one year old Horace Rawlins, an English professional, received the gold medal that day along with $150 and possession of the U.S. Open Trophy for a full year.
Some fun facts about the U.S. Open include, the youngest and first American champion was John J. McDermott at 19 years old in 1911. The oldest champion was Hale Irwin at 45 years old in 1990. The U.S. Open tournament is open to both amateurs and professionals. However, golfer's have to qualify or receive an invitation through a qualifying exemption. During the 1938 U.S. Open at Cherry Hills in Englewood, Colorado, golfer Ray Ainsley hit his ball into a creek. To avoid a penalty Ainsley tried to hit the ball out of the water and ended up with a 19-stroke hole and to this day still holds the record for having the highest stroke hole during a U.S. Open tournament. (http://www.cnn.com/2008/LIVING/wayoflife/06/12/us.open.history/index.html?) At the 2014 U.S. Open, over 125,000 soda cups were consumed, along with over 42,000 hamburgers, and a 100,000 of Nathan's Famous Hot Dogs. (http://clubhouse.usga.org/2014-U.S.-Fun-Facts/)
Last year, the U.S. Open tournament took place in Pinehurst, North Carolina. Martin Kaymer took the honors as the U.S. Open Champion, followed by Erik Compton and Rickie Fowler. Kaymer was 29 years old and the first German to ever win the U.S. Open. (http://espn.go.com/golf/usopen14/story/_/id/11089118/martin-kaymer-closes-wire-wire-us-open-win-second-major-championship)
Currently, hopeful entrants can still apply and attempt to qualify for this year's U.S. Open. Starting in May, many golf courses across the country will be hosting qualifying rounds. This year's U.S. Open is expected to me much more exciting than last year's 2014 tournament at Pinehurst. Joe Buck and Greg Norman will be hosting the 2015 U.S. Open, which will be broadcast on the Fox network. Fox beat out NBC as the highest bidder to air the Open and USGA officials are hoping that partnering with the Fox network will bring a fresh and innovative perspective to championship golf.
Winners of the U.S. Open Championship during the last ten years are exempt from qualifying. Prioir winners that are expected to be at this year's U.S. Open tournament include Angel Cabrera, Michael Campbell, Lucas Glover, Martin Kaymer, Graeme McDowell, Rory McIlroy, Geoff Ogilvy, Justin Rose, Webb Simpson, Jim Furyk, Ernie Els and of course Tiger Woods. Tiger Woods missed the 2014 U.S. Open due to the fact he was still recovering from back surgery.
Currently, ticket prices for the four days of competition are ranging from $169 for Thursday, June 18 up to $308 to be present for the last day of competition, Sunday, June 21. (http://www.stubhub.com/us-open-golf-tickets/) All 4,500 volunteer positions have already been filled and it is estimated that 235,000 people will be in attendance for the championship. (http://www.chambersbaygolf.com/us-open/faq/)
With the hard work Chambers Bay Golf Course has exerted to make sure the course is ready in time, the opening of Whole Foods, and locals looking to rent out their houses, University Place is certainly ready to be in the spotlight and show off its gorgeous community to viewers all around the world!
To learn more about this emerald on the Sound community, University Place, please read our previous blog featuring University Place. Great community, great schools and close to the Narrows Bridge the gateway to the Peninsula for more NW adventures!
Thank you for stopping by,
Gini Anderson
Anderson Homes & Land with Keller Williams Real Estate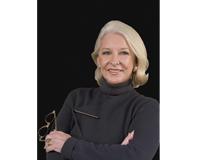 Author:
Gini Anderson
Phone:
253-988-0180
Dated:
April 22nd 2015
Views:
1,067
About Gini: Making Clients For Life! Gini strives to go the extra mile to help you achieve your goals. Because ...