The Charming Community Of The North End In Tacoma
The North End of Tacoma is a beautiful neighborhood that encompasses the charm of Old Town Tacoma with the beautiful waterfront views of Ruston Way. With so many beautiful parks nearby to enjoy and some of the best schools in Tacoma, this neighborhood is an obvious choice for people who value the outdoors. The North End also offers close proximity some of the best restaurants in Tacoma.
When you're wanting to get outside with the kiddos, look no further than Wright Park. Wright Park not only offers an amazing play area for both younger and older kids, they also have a wonderful splash park to play in and cool off on sunny days. Year around Wright Park is a lovely place for a picturesque stroll. The park is 27 acre arboretum that includes more than 616 trees, many over a 100's old. (http://www.metroparkstacoma.org/wright-park/)
The most attractive and largest park in Tacoma is Point Defiance. It is a neighboring treat to the North End neighborhood. This park features 765 acres of attractions. Including the Point Defiance Zoo and Aquarium, a rose garden, natural forest areas for fun hiking, saltwater beaches, and some of the most beautiful views you will find in all of Tacoma. (http://www.metroparkstacoma.org/point-defiance-park/). Point Defiance Park is also home to many fun festivals in the summer time, including the annual Taste of Tacoma festival which will be taking place June 26-28. This exciting even offers carnival rides for kids, a variety of food vendors, live entertainment, and even wine tasting in the Rose Garden! (http://www.tasteoftacoma.com/)
If it's raining and you're still in the mood to get out, there is plenty to do nearby. One of the best options around to keep your little ones entertained is the Children's Museum of Tacoma. The Children's Museum charges no formal admission fee, it is by donation only, and offers several areas for children to explore. One of the most popular exhibits is the water exhibit, which features running water, rubber ducks, and other figurines for children to explore through play. (http://www.playtacoma.org/home) There is also the Museum of Glass (http://museumofglass.org/) and the Le May Car Museum (http://www.lemaymuseum.org/) close by.
The North End is home to some of the best private schools in the state. Including Annie Wright (http://www.aw.org/page), Tacoma Waldorf School (http://tacomawaldorf.org/), and St. Patrick's (http://www.saintpats.org/school/).
When it's time to unwind and relax, the Savi Day Spa at the Hotel Murano offers a wide variety of upscale treatments. Including individual and couple massages, advanced clinical treatments, body wraps, facials, etc. (http://shopsavi.com/menu/). Another option for a great spa treatments is the Pacific Avenue Salon and Spa in the Downtown Tacoma Marriott. In addition to an array of spa treatments, the salon also offers makeup services and men's services. (http://www.marriott.com/hotels/hotel-information/fitness-spa-services/seatd-courtyard-tacoma-downtown/). If you're looking for a neighborhood salon and spa, Fox Fire Salon and Spa located on N. Proctor St. in the North End offers a tranquil setting and plenty of services to recharge you. (http://www.foxfiresalon.com/)
For a night out, you won't be disappointed in the fantastic choices to dine out. Ruston Way offers restaurants located right on Commencement Bay for a serene view while dining. For some great seafood Duke's Chowder House (http://www.dukeschowderhouse.com/) and Lobster Shop (http://wp.lobstershop.com/) are always excellent choices. Other amazing nearby options include Maxwell's Speakeasy and Lounge (http://www.maxwells-tacoma.com/), Café Divino (http://www.cafedivinotacoma.com/), and El Gaucho (http://www.elgaucho.com/El-Gaucho-Menus-Tacoma.html).
If you're in the mood for staying in, there's no better place to go than Metropolitan Market, also located in the North End on N. Proctor Street. Metropolitan Market offers succulent roasted chicken, a ceviche bar, salad bar, house made pizza, fresh soups, amazing cheese selection, and so much more! (http://metropolitan-market.com/home.php?)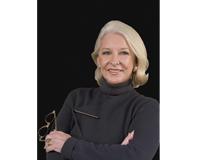 Author:
Gini Anderson
Phone:
253-988-0180
Dated:
April 30th 2015
Views:
1,145
About Gini: Making Clients For Life! Gini strives to go the extra mile to help you achieve your goals. Because ...