Staging Your Home in Our Puget Sound Market
26 years ago when I first entered the Seattle Tacoma real estate industry, there was NOT a lot of preparation that was being done to prepare your home for the real estate market. Agents would have the sellers put flowers on the dining room table, tell their sellers to have their windows washed (very important in our wet Seattle Tacoma real estate market) and call it good. My background in interior design and as a window display artist for a large department store chain, told me there was so much more we could do to actually "market" our listings in their very best "light". And "Light" is a significant part of the preparation process for our Puget Sound region Homes.
You notice, I mention staging our homes in the Pacific Northwest and Puget Sound region. Is there a difference between staging a home in San Diego versus our Seattle communities? Absolutely, every community in the world has its own regional weather and culture to understand. The Seattle Tacoma communities have their unique challenges due to our weather and natural light issues, which brings us back to "lighting".
This first in the series of "Staging Your Home in the Puget Sound Market" blogs will begin the series with this question of "lighting" because this is one of the simplest things you can do and one of the most important.
Think about it, as a buyer, walking into a home on the market in the middle of a cloudy or rainy day and, better yet, with the shades or blinds drawn! Not very inviting! You want your property to be light and bright to show off its best attributes. So throw open those blinds and either turn strategic lights on throughout the house and/or put your lights on timers during showing times in the fall and winter months particularly! And if you are one of our many Northwest "Green" neighbors, it's time to let go of your energy saving light bulbs and replace them with the warm, bright light we get from our old incandescent bulbs. This won't kill the environment if it's just for a couple of months. The money you spend on your power bill will be the cheapest and best marketing money you can spend.
Are your walls dark? Rethink these dark colors and lighten up with neutral (but not boring) colors in softer hues.
Last, but not least for the interiors, wash those rain spotted windows and if you feel you need more privacy open the blinds and add sheer panels to your windows. This will allow more light "in" and give some additional privacy from the street.
Thought we were done? Now, for the exterior of your home. This is particularly important for our home owners in Snoqualmie Ridge and Maple Valley and many of our other windy communities. We can have some incredible storms during the Fall, Winter and Spring months! The last thing you want to advertise to prospective buyers is how much work it is to keep your landscaping neat and tidy during the winter. So just do it! Keep those limbs that come down in a wind storm picked up and take care of all of the leaves and dead or dormant plants cutback in the garden beds. When buyers see this debris in the yard, they will be looking at the next house not yours. And of course make sure your gutters are cleaned so the buyers aren't drenched with rain water over flowing from clogged gutters! Yes, as an agent in the Pacific Northwest I have experienced all of this and watched my clients run from a home not prepared properly. No one said it was easy but the end result will be a quicker sale at a higher price! You've got to love that!
I hope you have found this to be useful toward the success of selling your House in our Puget Sound market. Remember my adage, "Designed to Sell....and Sold By Design".
See you in my next blog for "Staging Your Home in Our Puget Sound Market"!
Gini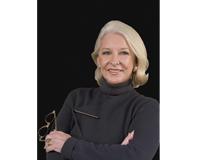 Author:
Gini Anderson
Phone:
253-988-0180
Dated:
October 17th 2012
Views:
888
About Gini: Making Clients For Life! Gini strives to go the extra mile to help you achieve your goals. Because ...