Smart Homes Are Secure Homes
Smart Homes Are Secure Homes
by Broderick Perkins
When it comes to home automation, most consumers aren't thinking about the fridge shopping for food, a robot doing the laundry or even HDTV signals following them throughout the house.
Instead of keeping up with the Jetsons, consumers want to keep the crooks out of their home.
More than 62 percent of online consumers interested in learning more about home automation said security was their primary motivation, according to the Consumer Electronics Association (CEA).
CEA's recently released Consumer Perspective on Home Automation found that nearly half, 49 percent, of consumers are familiar with home automation systems that allow them to remotely monitor and control one or more technology system in their homes.
Given consumers' preferences, features focused on safety and security should be the foundation of any home automation packages.
Consumers most want smart home technology that allows them to remotely monitor and control one or more systems in their homes.
More than half of consumers said they are interested in the following features:
• Receiving alerts if smoke detectors go off, 59 percent.
• Remotely seeing someone at the front door, 58 percent.
• Receiving alerts if someone enters or exits the home, 55 percent.
• Being able to adjust the lights while away, 52 percent.
CEA also found, despite an increase in "do it yourself" home automation products, 67 percent of consumers want certified professionals to do the job. Only 27 percent want to do it themselves.
Myriad home automation products and services will be on display Jan. 8 to Jan. 11, 2013 in the Connectivity Alliances TechZone at CEA's 2013 International Consumer Electronics Show (CES) in Las Vegas, NV.
Low-tech security
Meanwhile, less-tech and no-tech can help you keep your safe with or without the latest hi-tech home security systems, according to information from the mprovement Center.
• Less-tech means not tweeting your location when you are away from home, not tweeting vacation plans and not checking in from locations away from home.
A survey of ex-burglars revealed 78 percent believe their still crooked counterparts use Facebook, Twitter and Foursquare to target properties to rob.
• No-tech is a barking dog, deadbolt locks, window locks, Neighborhood Watch programs, and improved exterior lighting used to discourage miscreants.
Find other useful articles at http://realtytimes.com/FinancialWire/142/1.NicoleVaivadas
Safety is a concern of every family. Hopefully this Perkins's column will help you add value and security to your present or future home.
If you are ready to discuss the financing of your dream home, please contact Nicole Vaivadas, MLO#135840, at 425-818-5880 today.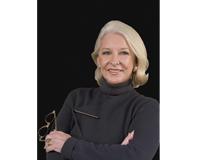 Author:
Gini Anderson
Phone:
253-988-0180
Dated:
January 22nd 2013
Views:
786
About Gini: Making Clients For Life! Gini strives to go the extra mile to help you achieve your goals. Because ...