Redondo to Lake Washington Photos Help Sell
I completed my last blog on staging referencing the importance of staging using the eye of
the camera as a great staging tool. So I wanted to show you with Photos of a before and after
Living room we restaged to highlight the Puget Sound views of this home given the fact that the
Puget Sound water frontage and the Sound views are major amenities of this home.
As you can see, this home originally had a sofa sitting directly in front of the large picture window
and thus sitting directly in front of the views. Really? Hiding the view and the whole reason in owning
a home on the Puget Sound! So, right before the holidays, we moved the sofa and the realigned
the furniture in the room and the next photo was shot emphasizing the Sound views out of the
large picture windows. Very lovely, and now it draws your eye into the view.
This was a simple and instructive example I have for you today but I will look for other before and after photos for
future staging blogs in order to help you to understand the visual importance of staging. I do think
this was a good one though.
The camera's eye is critical in showing the homes best features in
their best light.....and the camera's eye can also expose the uglies. Which is why taking your phone
or camera and taking preliminary photos from different angles will tell you what furniture you need
to move or eliminate and also where you may need additional lighting to brighten that dark corner or
hallway.
We talked about this in a past staging blog. The absence of light in a room can be cured
with an assortment of lighting options. One of my favorites is the Torchier floor lamp because it adds
a soft light directed at the ceiling making the room appear more open and spacious. There are also
great accent lights that are inexpensive and add drama to a room by directing these spot lights on
object of art or indoor Trees, etc. These accent lights add an upscale look to photos and should be
used when designing a room which is otherwise a boring room and you didn't even have to get out
the paint brush! This will be a topic for my next staging blog.
But back to lighting, another room that can benefit from accent lighting is the Kitchen. If your cabinets have a shelf open to the ceiling
you can add these lights above the cabinets and again direct these lights at the ceiling which will
make those ceilings appear to be higher. My other favorite light to have on for photos is the vent
light over the range or if that is not available you can add under cabinet lights now that are battery
operated so you don't have to incur the cost of a lot of rewiring to hard wire the lights.
Just take a look at each of the photos you have taken of each of your rooms and besides determining what
furniture needs to go and how much decluttering is still necessary but look for those dark corner in
each room and add the extra light to enhance these rooms and show them off at their BEST! I hope
you found these staging tips helpful and remember all of our Seller clients benefit from our Staging
skills and our Mantra Designed to Sell......SOLD By Design and our buyers receive the benefit
of our ability to help them to visualize their new home when a seller hasn't quite gotten it right and
these homes usually end up selling for less than they should have which often benefits our buyers if
they take advantage of our design help. See you next time!
Gini
Anderson Homes and Land with Keller Williams RE Puget Sound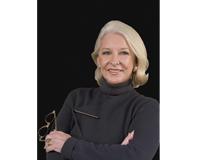 Author:
Gini Anderson
Phone:
253-988-0180
Dated:
January 12th 2013
Views:
694
About Gini: Making Clients For Life! Gini strives to go the extra mile to help you achieve your goals. Because ...