Redondo In Des Moines Wa Offers Great Opportunities
For many, Redondo Beach in Des Moines, Wa is a great place to take a nice stroll on the Boardwalk or take advantage of low tide to get some sand in between their toes. And with the gorgeous sunsets over the Olympic Mountains, it can be hard to beat. However, few know that it also boasts a free aquarium and learning center right at the corner of Redondo Beach Dr S. and Redondo Way S.



The MaST (Marine Science and Technology) Center, only open to the public from 10:00 am – 2:00 pm on Saturdays, has multiple tanks with all sorts of marine life found in the Sound. Salt water is pumped up straight from underneath the pier to feed through all its tanks, keeping it as true to nature as possible. With 2 large touch tanks and 250+ native Puget Sound species, there is an abundance of learning that can be gained from this wonderful adventure.
Originally created in the 1960s for Highline Community College's Undersea Diving Program for commercial divers, it was converted into a learning center, both for the college and visitors, in 2003. It now offers classes, summer camps, and Live dives, as well as course work through Highline Community College.
With such a great area, you will love our Redondo Heights Condo, located just a block away from the MaST Center and Boardwalk at 28313 Redondo Way S, #104. Experience the ultimate in relaxation when you mosey down to learn about the abundant sea life at the MaST Center. Then enjoy dinner 30 feet over at Salty's Waterfront Seafood Grill and top the evening off with a quiet stroll on the boardwalk.
Our modestly priced Condo at Redondo features 2 bedrooms, 1 ¾ baths, and more Puget Sound view than you will know what to do with, from the kitchen, dining room, and living room. This condo is immaculately updated with two new tile baths, white painted millwork, and new flooring. This home also features a personal two car tandem garage. Whether you are lounging at the pool and sauna or relaxing on your deck, you will love everything that Redondo Heights has to offer.
As Real Estate agents, we know how important location is to finding that perfect home. That's why we research area attractions, fun events, and even those lesser known places that even many locals have never been to. So whether you plan to buy or sell a home, count on us to know your area and help you reach your goal.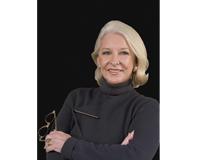 Author:
Gini Anderson
Phone:
253-988-0180
Dated:
May 13th 2014
Views:
2,875
About Gini: Making Clients For Life! Gini strives to go the extra mile to help you achieve your goals. Because ...