Pumpkin Patches Near Federal Way
As the weather finally starts to change in this beautiful area, we can't help but mourn the loss of our sunshine and blue skies. However, this also brings about the vibrant yellows, oranges, reds, and browns from our trees. Local corn is ready to be harvested, pumpkins from countless pumpkin patches adorn many houses, stores, and offices, and the chill in the air urges us to find a warm blanket and steaming mug of hot cocoa. Many of my friends are already looking forward to everything this season has to offer.

When I think of October, I am immediately reminded of hunting for the perfect pumpkin in one of the many farms around, or getting hopelessly lost in the Maiz (Corn) Maze until my wife, armed with a map, comes to the rescue. Of all the states I have lived in, Washington is by far the most eventful area around this time of year. All around the area, from Kent to Orting and all the way out to Fall City, pumpkin patches sprout up to display their unique take on the season. Though urban areas, such as West Seattle, Downtown Seattle, and Bellevue are less likely to have anything in the way of pumpkin patches, it can definitely worth taking the drive down south a bit, especially since many of the farms are quite close to highways.

One patch that I love is Mosby Farm. This U-Pick patch is located at the intersection of Highway 18 and Auburn Black Diamond Road, with easy access from Federal Way, Kent, Covington, and Sumner to name a few. They, like other farms, have all sorts of pumpkins - big, small, decorative, pie pumpkins, etc. as well as corn stalks. They also have weekend tractor pulled hay rides if you are looking for a tour of the farm. Mosby Farms also offers a range of other produce and is committed to sustainability and quality of all their produce. They grow their foods " the old-fashioned way: no genetically modified organisms, no unsafe cultivation practices and careful attention to how our vegetables are picked, handled and stored."

Another pumpkin patch that is very popular is Scholz Farm in Orting. Situated at 12920 State Route 162 East, this farm is close to Puyallup, South Hill, Graham, and Bonney Lake. It has tons of fresh seasonal produce year round, a fun U-Pick patch, and a free corn maze! This fourth generation farm offers painted pumpkins, gourds, squash, and other fall crops. I often find myself stopping by to pick up a jar of their delicious raw honey!

My favorite patch, though a little farther out, is Thomasson Family Farm in Enumclaw. Situated close to Flaming Geyser State Park, it would be the ideal place if you are coming from Enumclaw, Buckley, the east end of Covington, OR if you have elementary school kids and don't mind a drive! Be sure you check out the link to their homepage and take note of their directions, as GPS will steer you wrong! Along with the standard U-Pick pumpkin field and corn maze, this place is overflowing with extra amenities: hay maze for the little ones, hay wagon ride, tractor train, sling shot, face painting, Kid's Corral, and my kids' favorite (and possibly mine as well), the Corn Box! Built like a giant sandbox with hay bales for sides, this favorite is filled with nine tons of corn to wade through, slide into, and jump in. This farm can get pricey with fees for access to each section, but it is well worth it, as you could easily spend all day corralling your children to all the excitement, or embracing your own inner child.

With all the excitement around, it is hard not to get caught up in the spirit (no pun intended). This is only a few of the highlights in the area, but there are many other farms out there, each with their own flare and niche so do some research, find your favorite, and show support by telling all your friends about them! Thanks for reading, and stay tuned for more home tips, area news, and homebuying guidelines!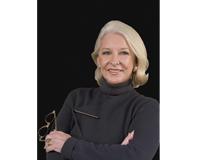 Author:
Gini Anderson
Phone:
253-988-0180
Dated:
October 16th 2013
Views:
927
About Gini: Making Clients For Life! Gini strives to go the extra mile to help you achieve your goals. Because ...