Puget Sound Real Estate and Multiple Offer Tips
The Puget Sound Real Estate market is currently experiencing a short fall of inventory of "for sale" homes from Seattle to Tacoma. The shortage of inventory is creating an interesting situation when it comes time to make an offer on a home. Currently we are seeing multiple offer situations on most single family homes in the $150k to $250k price range in the Puget Sound area.
Searching for your new home is fun and exciting, and after weeks of searching online, going to open houses, and viewing homes with your Realtor, you have finally found the home of your dreams. Now it is time to prepare and present your best offer. Your agent calls the listing agent to see if there has been any activity on the house, just to find out the sellers are reviewing multiple offers and are making a decision in the next 24hours. This is the home you want and you'll need to make a strong offer to get it. So what do you do?
Here are a few tips to follow to make your offer outshine the others.
1. Make a larger earnest money commitment. Your earnest money is part of your down payment and the more money you put down shows the sellers you are a serious buyer. But don't get too carried away though, keep it around 1 or 2 percent of the purchase price.
2. Get a preapproval letter from your lender and submit it with your offer. This shows the sellers you are already qualified to purchase the home and makes your offer stand out from the rest. Getting preapproved also gives you a good idea what you can afford prior to making the investment.
3. Offer your highest price. It might be a little over asking price and that's OK. This is where your agent will give you the advice you need. Your agent should prepare a comparative market analysis to determine pricing. Sometimes sellers list properties with low prices just to generate multiple offer situations. So offering a little over list price doesn't necessarily mean you are paying over market value.
4. Write a letter to the sellers. Many sellers put a lot of hard work and love into their homes. And sometimes it's hard for them to let it go to just anyone. Maybe they have raised children there, maybe they have lived there most of their life? Writing a letter and explaining how excited you are and how you plan on using and taking care of the home, might be enough to persuade the sellers to accept your offer. Trust me this works.
5. Have your agent find out what will seal the deal. This could be anything from waiving certain contingencies to accepting a later closing date, maybe the sellers will need a few extra days to move out and prepare the home for its new owners. Sellers will love your flexibility and that you are willing to work with them to get the deal closed.
The Real Estate market in Seattle is moving fast and remember, in multiple offer situations, only one offer will be accepted. So put your best foot forward. Follow these easy tips and that dream home will become a reality!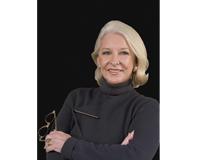 Author:
Gini Anderson
Phone:
253-988-0180
Dated:
March 25th 2013
Views:
810
About Gini: Making Clients For Life! Gini strives to go the extra mile to help you achieve your goals. Because ...