Puget Sound Home Spring Maintenance
After a long dark Washington winter, spring has finally sprung. The sun is shining but your Puget Sound home is not. Let's face it, it's time to get to work and get your place in shape for summer. I stopped by Northshore Ace Hardware in Federal Way for a few tips and this is what they recommend.

Replace Light Bulbs
Seems like spring, is the best time to replace light bulbs, maybe because the lights have been on all winter and have finally burned out. They recommend switching burned-out bulbs to LED's or fluorescent's, which last much longer than incandescent bulbs and they consume less energy and have come down drastically in price.

Repair, Replace or Clean the Roof, Gutters, and Downspouts
No better time to get that roof back in to shape while the rain has finally stopped. Get it replaced if it's really bad or make the necessary repairs like replacing leaky down spouts, make sure the drainage is good and clean those gutters. You will be glad you did when Old Man Winter comes rolling around again.

Remove Moss
Moss has been especially bad this year in Federal Way. It seems everywhere you look you see moss. Moss can be very damaging to your roof and can shorten its life. Talk to the guys at Northshore Ace Hardware in Federal Way, they carry a wide range of products for killing moss which come in liquid, granular or powder form. When looking for a moss killer, make sure you pick the one that is specific for your job. A product that kills moss on the roof may not be suitable for killing moss in your yard. Moss killer only kills the moss it does not get rid of it. If the dead moss is not removed from your roof, it can act like a sponge holding in moisture to breed more moss at a later date or even worse, rot your roof and that leads to leaks.

Get that Yard in Shape
This one is just common sense. Mow your lawn, pull those weeds, sweep or even pressure wash your drive way. Your neighbors will appreciate your hard work.

Prune Trees
Winter storms bring high winds that break tree limbs. Be sure to prune your damaged trees or broken branches. Damaged tree branches can often break off and you do not want to be under the tree if that happens.

Check Outside Faucets for Freeze Damage
This one is new to me but makes complete sense. Check the outside faucet by turning the water on and place your thumb over the opening. If you can stop the flow of water, it is likely the pipe inside the home is damaged and will need to be replaced. Be sure to call a professional plumber if you think something is wrong.

Move Firewood
Remove firewood stored near the home. Firewood should be stored at least 12 inches off the ground and at least 2 feet or from any structure. This will help keep bugs and moisture away from your home.

Paint
Your yard is starting to look good but your exterior paint is looking a little rough. Get that scrapper out and remove the damaged paint and get a fresh coat applied where needed. This will help keep your home looking fresh and also protect it from the elements.

Keep the Critters Away
Keep your garbage cans tightly closed and pet food inside. Many people don't think about this but garbage cans or a free bowl of dog food is pretty enticing for rats, squirrels, raccoons and even bears depending on where you live. This is a lot cheaper solution than having an exterminator try and remove a million mice from your home.

Follow these simple tips and your Puget Sound home will look great year after year. Take care of your home and it will take care of you.

Mention this blog at Northshore Ace Hardware located at 35419 21st Ave SW
Federal Way, WA 98023, and receive 20% off one item $50.00 or less. Offer valid May 17th – May 19th 2013.

Tell them Ryan Berg sent you.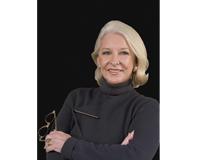 Author:
Gini Anderson
Phone:
253-988-0180
Dated:
May 15th 2013
Views:
722
About Gini: Making Clients For Life! Gini strives to go the extra mile to help you achieve your goals. Because ...