Now Is The Time To Prepare Your Home For Next Years Market
Sellers - Now is the perfect time to start preparing your home if you are planning to sell next year! It can sometimes be a struggle since we have a very precious few hours to work with once November hits, but with enough advanced preparation, inside projects can be broken into nice, manageable chunks and many projects can be much more affordable. That way you won't have to take a week off work to quickly put your home on the market! No matter where you live – Tacoma, Federal Way, Renton, Auburn, or Jupiter, you need to show your home at its best and brightest to let any buyer know just how well maintained you have kept it.

If you are thinking about making the move, you should first talk to a Real Estate Agent, preferrably one who specializes in Staging. They are more inclined to have a keen eye for what features and color schemes are dominant in homes selling in your area. They work with clients in your area every day and can give you many ideas of how to best market your house. Here are some ideas for preparing your house for the market.


Painting - Ah, one of the least exciting things about updating a home, but slightly more interesting than watching it dry! Having clean walls with inviting colors is crucial, from curb appeal to making the interior really blend from room to room. Cons - it can be a big project, especially if you are planning to paint the inside and outside. Pros - Starting now can make it easier to go room by room if you like. That way, you can get it done in a series of weekends, still having time to spare. Also, if you still just don't have the time to devote to it, painters are in their slow season right now and are almost always looking for work. Many of them will be willing to give you a discount so you can save time and money.
Remodeling – Depending on the age and wear of the fixtures in your home, it may be a good time to change things up a bit. It is surprising how much a quality, purposeful remodel can increase the value and appeal of your home, especially the kitchen and bathrooms. Even light changes can have a big impact on how buyers react. Again, be sure to consult your agent to find the setup and materials that are trending and in your price range.
Making Repairs – Also known as the "honey-do" list, this long put-off bucket list can give you an overwhelming surplus of chores if you wait until the last minute. Instead, go ahead and re-caulk that bathtub, shower, or window. It will only take, what, an hour? That is very much worth the "Ooo's" and "Ahh's" when sellers see that everything has been meticulously maintained. Maybe fix a door, patch dents and holes in walls, or replace any tiles that might be cracked. It's those little things that can make or break the big picture.
People Love Space – When someone is looking at a home, they are looking for space. And that is not always synonymous with functionality. So go through your home, room by room, and make note of what will need to be rotated, moved elsewhere, or stored while selling your house. Try to find a good, apparent flow for your rooms, so it looks structured and organized. Ask advice from your Real Estate Agent, especially if they specialize in staging homes!
Although there are many other factors to take into account when selling a home, this list will give you a great start on preparing your home if you are planning to sell next year.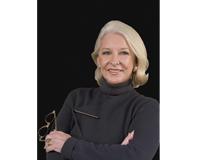 Author:
Gini Anderson
Phone:
253-988-0180
Dated:
November 20th 2013
Views:
3,577
About Gini: Making Clients For Life! Gini strives to go the extra mile to help you achieve your goals. Because ...