Neutralize Your Seattle Home for a Successful Sale
Have you heard the phrase "neutralizing the property". This is one concept that seems to hold true whether you live
in Dallas, TX or Bellevue, WA. Buyers may be impressed with your furnishings but they may also be intimidated by your trophies, family photos and even your kid's art work. They may actually be intimidated by these items because this tells them this is "Your Home" where you have created years of memories.
This new potential buyer can feel like they are intruding in your "home" and they are unable to visualize their own furnishings in this "house" much less their own lives. So when preparing your house for market we start with the process of helping our sellers begin to let go of their "Home" and begin to see it as a "new house for a new buyer".
It's time to move on. You will still have all of those memories but now you need to pack them away so a new buyer can be able to "bond" with the house to make it their home.
You notice I switch back and forth from calling it a "home" to referring to it as a "house". For the seller it is imperative you begin to see it as a house. This can take a period of adjustment for some and a flip of the switch for others.
The first part of this process is to call it your house and to no longer refer to it as your home. This really does help, although I have had clients who struggled with this and when it came time to move they were still grieving over the loss of their "home". Practice this exercise before you put your "House" on the market and you will find the house selling process to be incredibly less stressful and maybe even fun!
The next part of this process is to neutralize the house by taking down all of those personal items, your treasures and personal photos, even to the point where you feel the house feels empty. Believe it or not that is exactly what we want. If the house feels empty you are one more step closer to letting go and you are giving the next buyer the opportunity to visualize their own personal items and their own lives within the walls of the house.
The Bonus of this process is helping you, the seller, to let go of the emotional connection to your old home so you can move on, with excitement, toward your New home. And it helps you to see your house as an investment. By taking the emotional connection out of the equation you can negotiate with a new buyer without the emotions that can get in your way of negotiating the best offer early on. This will allow you to price the property correctly to sell now so the property doesn't get market worn by being on the market too long because you are unwilling to drop the price to the market level it should be at as a result of your emotional ties.
I am sure this sounds brutal for those of you that are very sentimental and I am certainly one of you. I had to learn this experience, first hand, by selling my own home/house. It took me a couple of sales to finally understand the importance of this. By holding on to my house, as a home, I actually sold my house for less than I would have if I had simply learned to take the emotions out of it and start negotiating the best price when it was first on the market. Instead, I watched the first offer go away and the house became shop worn as it sat on the market before I finally realized I was holding on to memories inside of a wooden box. Those memories are still with me in photos and I have created new memories in my current home. I can now call it a home for a long time as I don't intend to sell any time soon. But you can bet when its time to move on, I will start the process all over again, looking forward to the new memories I will make with family and friends in my next "home".
I have found success helping my clients with this concept. It's not easy for all of them but for those who can understand it they usually find a stress free successful sale of their property.
Thus my adage, "Designed to Sell....and Sold By Design". Design is not just making your property look inviting it is also psychologically making it more appealing by positioning it properly for pricing and terms as well as neutralizing it for the new buyer. With all of these ingredients the new buyer will emotionally bond with the home and negotiating is much easier for the seller. For those sellers who understand this concept, their homes are on the market for a shorter period of time and there is less negotiating. I hope this helps you to both prepare your house for the real estate market and to prepare yourself for a stress free and successful real estate sale!
See you soon,
Gini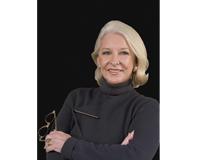 Author:
Gini Anderson
Phone:
253-988-0180
Dated:
October 29th 2012
Views:
882
About Gini: Making Clients For Life! Gini strives to go the extra mile to help you achieve your goals. Because ...