King County Real Estate Market Trends 2012
Looking for King County Real Estate Market Trends for 2012?
Another year has passed. We have gone through some tough times in the real estate markets. With a full year of market data underneath are belt is it safe to say the market is moving up? I think so. Here is a snapshot of the full year for King County 2012. We have had a full year of moving in the rigth direction. We may have some lulls, but I think to totally move backwards is not in the cards.
You can see from the graph that inventory is down 37% and sales are up 12%. This is compaing December 2012 to December 2013. With 3500 less homes for sale and more and more buyers coming into the market the spring market cannot come fast enough. We need inventory. Febuary could be a good month for sellers to get on the market and try to grab a bit more money before the competition hits in March.
Now let look at the inventory. How do we calculate Months Supply of Inventory? (Also called Absorption rate) Take all the homes on the market. Divide it by how many homes have sold. What you are left with is how many months it would take for all of the inventory to sell. That is if no more homes came on the market. The blue line above is the average days on market. As you can see things are not staying on the market as many days.
As you can see month supply of inventory is down 58%. If we sold off all of the inventory in King County it would be gone in 2.8 months. This has created a small frenzy with the buyers in the market. They cannot find exactly what they want so when a really nice home comes are the market it is selling faster and for more that it would of this time last year. Because of the home prices are going up by 17% from this time last year. Now lets look at the Median Sold Price for Kind County.
As you can see home prices are up in King County 18%. 58k more than this time last December. This has had a positive affect for sellers. They can follow the homes in the neighborhood and see that they have sold for full price in a short amount of time. If the neighbor recieved 390k for their home in a short amount of time you can bet the homes going on the market in the next couple of week will be going on for 400k. The saving grace for buyers is that the interest are staying low for the time being keeping your buying power higher that it could be if they were closer to 5%. The market has turned now is the time to move from a financial standpoint. The next questions is the time right fo you and your family.
I hope this look at the Kind County Real Estate Market Trends 2012 was helpful.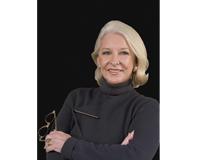 Author:
Gini Anderson
Phone:
253-988-0180
Dated:
January 15th 2013
Views:
736
About Gini: Making Clients For Life! Gini strives to go the extra mile to help you achieve your goals. Because ...