How to Avoid Work Orders
How to Avoid "Work Orders"
Once you sell your home, the lender financing the purchase will require an appraisal. Often times, the appraiser will make note of work that needs to be done prior to closing. These are called "work orders", and can delay closing. Sellers can help the closing process by adequately preparing for an appraisal with these easy and inexpensive tasks:
Clean gutters and roofs of debris, pine needles, and moss. Repair any loose shingles. Make sure gutters have splash blocks or run into underground perforated tubing, rather than out onto the ground. This keeps water from accumulating next to the foundation, which causes settling and basement leaks.
Ensure a 6" minimum clearance between dirt at grade and wood surfaces such as siding.
Clear debris from crawl space such as wood forms and cardboard from construction. Make sure plastic sheeting (vapor barrier) is intact and covers all dirt areas.
Provide adequate access to attic and crawl space. Make sure all existing air vents are clear.
Check that smoke detectors are UL approved and have batteries.
If you have a well and septic tank: obtain current Health Department inspection and keep the receipt from the pumper showing that the tank is not cracked. If you have had your tank pumped within the last two years, have that receipt available.
The Relief Valve on the hot water tank should be vented to the outside.
Make sure that firewood is stacked at least two feet from wood siding.
JoAnna Cox
MLO# 974372
425-635-4790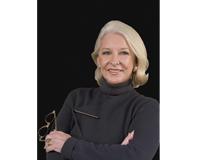 Author:
Gini Anderson
Phone:
253-988-0180
Dated:
January 17th 2013
Views:
805
About Gini: Making Clients For Life! Gini strives to go the extra mile to help you achieve your goals. Because ...