Holiday Decorating Ideas While Staging Your House For Sale
There are sooo many incredible websites for finding beautiful and affordable decorating ideas and DIY projects that you can use to spruce up your house you are trying to sell during the holidays. Here are some of my favorites.

Where do you start? At the front door of course and this is easy with the use of our NW evergreen Wreaths and Garlands. I have found affordable plain-Jane wreaths/garlands at Fred Meyer's over the years and then I will decorate them with my own findings. Look at some of your older holiday decorations that won't fit on the tree any more (you have found new ones to take their place). Repurpose these in your front porch decorations. Also, the use of White Birch Logs standing on end with the centers drilled out for a votive candle make for a very pretty large front door arrangement. I like grouping these in 3's or 5's. For some reason the odd numbers look best.


Next as you walk through the front door don't forget the added sense of smell. It shouldn't be heavy because some buyers may be allergic to those chemical aromas. Here I would encourage using Cinnamon Sticks and some a basket of cinnamon scented pine cones in your entry adds a festive touch for this. You don't want to overdo the decorating during this selling period so I would leave the Living room alone except for the Tree if this is where you place it. It shouldn't be too wide, keep it tall and narrow so the room doesn't appear to be smaller than it really is. Remove the furniture where the tree is now so you still have a spacious living room. I usually see my clients just move some chairs or cabinets closer together and this is not a good idea. Less is more here.

The Dining room table is a fun place to add some holiday decorating and makes your potential buyer think of the wonderful Holiday dinners they could host in the future! To find some creative ideas, Pinterest is a great place to start. One of my favorite sites is called Stonegableblog.com the photo here is an example of a center piece I think is a good example of beautiful decorating but not overdone. Beware you can spend HOURS on this site! The use of the beautiful white pumpkins we have now and any soft colored dried or fresh florals on your dining table adds such an inviting look to your home and is very affordable! The pumpkins you can still find at any local grocery store and my favorite florals I have found at the Metropolitan Markets or if you want the look but not the upkeep JoAnn's and Michael's can give you the look with the faux florals. Not my favorite normally but I understand the need when you are staging your home for a Holiday time of year Sale. You have enough on your plate just keeping the house ready for the next Showing!

The Kitchen is an easy place to add the cooking aromas we all love during this time of year, lightly! Vanilla and Cinnamon again are easy choices. A small arrangement on the kitchen nook table should suffice for this area.

Last but not least are the bathrooms where again you can keep the scent light but similar to the rest of the house and add festive soaps and candles with a holiday touch. I hope these holiday Staging tips have been inspiring and will help you get your house sold during this time of year.

Finally, I would like to share with you one of my favorite holiday haunts in the NW for finding unique gifts, stocking stuffers and decorating object. Capers in West Seattle has become a family tradition to visit this time of year even for my son and daughter in law! Have a wonderful Thanksgiving and enjoy this coming month and all that it has to offer!

Gini Anderson Homes and Land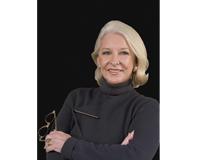 Author:
Gini Anderson
Phone:
253-988-0180
Dated:
November 20th 2014
Views:
1,130
About Gini: Making Clients For Life! Gini strives to go the extra mile to help you achieve your goals. Because ...