Halloween Fun In The Seattle Area
Are you looking for the best and safest places to enjoy trick-or-treating with your children in the Seattle Area? Below are a variety of options for families to enjoy the fun of Halloween with their little ones.
In Seattle, there is the Pumpkin Bash at Woodland Park Zoo the weekend before Halloween kids can come dressed up in costume and trick-or-treat throughout the zoo! Visitors can also watch the animals stomp, chomp and crunch pumpkins, enjoy crafts and other fun activities inside the Halloween themed Zoomazium. Plus one costumed child is admitted free with each adult admission. Visit http://www.zoo.org/page.aspx?#.Vh1XuflVikq for more information on this family fun event.
There are many trick-or-treating events in Seattle on the day before Halloween, giving kiddos an extra reason to wear their costume a day early. One of those events is Trick-or-Treat on Upper Queen Anne. This event takes place on October 30, 2015 from 3 p.m. – 6 p.m. and is put on by the Queen Anne Merchants Association. This is perfect for families with younger children to trick-or-treat in day light hours. For more information on this event visit http://www.queenannechamber.org/events/details/trick-or-treat-queen-anne-avenue-friday-the-30th-298
If you're located closer to West Seattle, there is the Admiral District Trick-or-Treating which also takes places during daylight hours and a day early, October 30, 2015 from 3 pm. – 6 p.m. Visit their Facebook page for more information at https://www.facebook.com/AdmiralDistrict.
In the Capitol Hill neighborhood of Seattle there will be a festival called Hilloween taking place on Halloween day from noon – 7 p.m. and features musical performances, a costume parade, carnival games and treats from Broadway Avenue merchants. Visit their website at http://www.caphilloween.com/.
Also on Halloween day in Seattle, the Seattle Children's museum will be hosting a weather-proof alternative to trick-or-treating where children 10 and under can wanted the museum looking for treats. They will also have a not-so-scary haunted mountain and mad scientist lab, as well as a spooktacular scavenger hunt. This event will take place on October 31, 2015 from 4 p.m. – 8 p.m. Visit http://thechildrensmuseum.org/costume-carnival/ to find out more.
North of Seattle, the Northgate Mall will be hosting a Halloween Boo Bash on Halloween from 3 p.m. – 5 p.m. for ages 0-12. There will be a bouncy house, trick-or-treating, and other games. More information on this even can be found at http://www.simon.com/mall/northgate-mall/stream/halloween-boo-bash-3733500.
Bothell is hosting a Safe Halloween at the Country Village Shops so that little ones can have a safe trick-or-treating experience from 4 p.m. – 6 p.m. on Halloween and from 5 p.m. – 7 p.m. the businesses on Main St. in Bothell will also have trick-or-treating fun. More information is available by visiting http://www.countryvillagebothell.com/safe-halloween-1.
For residents of Edmond, there will be trick-or-treating fun for costumed kids in Downtown Edmond, around the fountain on Halloween from 5 p.m. – 7 p.m. The downtown streets will be closed to cars and there will be a big costume contest with different categories including one for pets! So don't forget to dress up your fur babies. For more about this even visithttp://www.edmondswa.com/events/halloween-extravaganza.html
Snoqualmie Ridge will be the site for Halloween fun on October 24, 2015 from 11 a.m. – 2 pm. This annual event allows costumed kids to go on a spooktacular adventure starting at Sno Fall Credit Union where they can pick up a treat bag and passport and visit participating businesses on their passports along the Ridge. Kids can collect passport stamps and treats along the route and the final destination will be the Snoqualmie Valley YMCA where kids can turn in their completed passports for a special treat and play in bouncy houses, enjoy games and activates. Check out this flyer for more information http://www.ci.snoqualmie.wa.us/DesktopModules/Bring2mind/DMX/Download.aspx?&&&.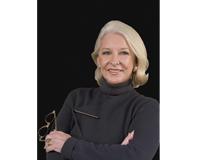 Author:
Gini Anderson
Phone:
253-988-0180
Dated:
October 19th 2015
Views:
461
About Gini: Making Clients For Life! Gini strives to go the extra mile to help you achieve your goals. Because ...