From Seattle to Snoqualmie Staging is Key
Styles may vary from coast to coast and city to city but the fundamentals of
preparing your Seattle or Snoqualmie home are always the same. Last week I talked about Curb Appeal and its importance. If you don't have great Curb Appeal you have just lost thousands of dollars! This is one of the most important aspects of preparation.
But now that you have made that hurtle the next step is the interior space. I am getting ready to Stage a home this week that was previously on the market and never received any offers and very few showings. I have been studying the photos that were used, so I would like to share with you how important your camera is as a tool for Great Staging.
Let's begin by taking a tour of your home with your camera. Find the angles to take as though the camera is the buyer's eyes entering the home for the first time and as you enter each room. My guess is not only will your photos be dark but, YIKES, is this your dream home of years gone by? A photo tells a thousand words and this is a great visual example for you. By studying these photos you will determine what needs to go and what needs to be brought up to date, what needs to be painted and cleaned and what's up with those early 1990's balloon window treatments? Well, you may not be that far out of date but those of you who are, know who you are. Don't feel bad. We all "live" in our homes and over the years we become blind to our own style because it is comfortable and it looked so good . . . many years ago. The de-cluttering, removal of unnecessary furniture and need for fresh paint and carpet cleaning will become evident in these photos. I may go into detail later on the topic of photography in a later blog but start with this exercise and see what photographic reality does for you.
Along with seeing your home through the eyes of a lens you will also discover as you are walking through your home, that you may be bumping into some large pieces of furniture that you have got to ask yourself, does that chair or bureau really enhance this room or did it just find a convenient place to land? Many of us have furniture that has moved from house to house whether it fits the house or not. We spent good money on that sofa or chest and can't imagine parting with it. Well, you can keep it and put it in storage if you like but if it is too large for the room Get it Out of There! Oversized furniture can make a room shrink in a heartbeat! And there is a style of upholstered furniture that is really deadly in this area; it has huge arms and additional pillow like components. They are often very comfortable and you sink right into them but very often you can only fit either the chair or the sofa in a room, unfortunately, they came as a set. Depending on the size of the room and the size of the furniture you will have to decide which one, or 2, will have to go into storage. You will be amazed at how large the room grows when you eliminate the extra pieces of furniture!
You have your camera in hand and you are walking through the house, ouch! You find yourself bumping into things, accessories and furniture can be a stumbling block, literally. Again start at the front door entry and look at your photos or look into the room first hand. Do you see the backs of any chairs or sofas staring at you? If so, this is another big Oops. As you enter the room, whether it is the living room or a bedroom, make sure that the furniture is "looking" at you, welcoming you into the room. The back of a chair is similar to someone turning their back on you. It closes off the room and makes it feel uninviting. Remember "Designed to Sell and Sold BY Designed", that's our mantra and I hope it will be yours as you prepare your home for a successful sale!
I think next time we can talk more about the importance of photography as you are preparing your home for sale.
Thanks for stopping by, Gini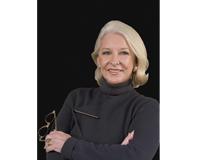 Author:
Gini Anderson
Phone:
253-988-0180
Dated:
November 15th 2012
Views:
826
About Gini: Making Clients For Life! Gini strives to go the extra mile to help you achieve your goals. Because ...