Federal Way WA Real Estate Market Trend Sept
Wondering what the Federal Way WA Real Estate Market Trend is for September 2011 to 2012? Well look no further. We are going to break down what is happening with this local market so you can be an educated buyer or seller.
The first set of statistics we are going to share is supply and demand. This is a good indication of what direction the market is moving. The chart below will give you the indication of the amount of homes for sale each month and the amount that have sold.
As you can see the amount of homes coming on the market are decreasing while the amount for sale are increasing. There are 227 fewer homes on the market in September of 2012 than the previous September. With fewer homes on the market it makes it more competitive for buyers to the right home for them. Again, supply and demand is the best indication that if the market is not quite moving up, it is stabilizing.
Now, lets take a closer look at the amount of inventory. How do we calculate Months Supply of Inventory? We take all the homes on the market and divide it by how many homes have sold. The number you are left with is how many months it would take for all of the inventory to sell. That is if nothing else came on the market. The blue line above is the average days on market. As you can see things are not staying on the market as many days. That is trending down with the inventory.
Now as you can the months supply of inventory is very low. If the month supply of inventory stays low the chances of prices going up increases. Demand grows and so do prices. The Federal Way WA Real Estate market trend is moving to a stable market. If inventory stays low we may even move into a sellers market. What will that do to home prices. Let's look at prices so we can see how the supply and demand has affected the home prices from Sept 2011 to Sept 2012.
As you can see the sold prices in Federal Way have increased 35% since last September. This is a great sign for market recovery in Federal Way. Inventory is still low, so do not plan on this number moving down. It may level out, but it will not move down as long as inventory stays low. Buyer on the fence, this is the sign you have been waiting for. With rates at record lows now is the time.
This data was pulled from our local Multiple Listing Service. This should give you a good indication of the Federal Way WA Real Estate market trend. If you want a more detailed analysis for you neighborhood, let us know.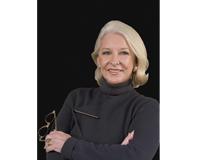 Author:
Gini Anderson
Phone:
253-988-0180
Dated:
October 26th 2012
Views:
890
About Gini: Making Clients For Life! Gini strives to go the extra mile to help you achieve your goals. Because ...