Does Your Seattle Home Have Curb Appeal
Preparing your Seattle home for sale in a today's real estate market:
So you're thinking about selling your home which probably means you're also thinking about buying a new home! The best thing you can do for yourself before putting your home on the market is to start looking at some homes currently on the market so you can experience what it feels like to be a buyer. This will help you to come back to your current home and hopefully see it as a "house" which then will help you to see all of its attributes and All of its flaws through a buyer's eye.
This is an important exercise to experience if you want to have a successful and low stress experience in selling your property.
From the moment you drive up to a house you are determining if you can see yourself living there, and whether or not you will you have the pride of ownership in this house to show off to your family and friends. So practice with homes currently on the market and see which ones attract you. Study them and think about why you are drawn to each one or why you are repelled by certain ones. Is it the well manicured landscaping, the colorful front door or the architectural details, for instance, the shutters that were added to give the house some additional style? I can guarantee that for most people, they will be drawn to the home that shows that it have been loved and well cared for.
Now it's your turn to drive up to your current home and look at it with a buyer's eye. Is the landscaping as clean and orderly as the house you liked? How does the paint look? Are there any maintenance items that are now glaring at you? Is the hose strung around the yard or put away? What about the kids toys? Are there bikes and balls lying around and the worst yet, the garbage, is it hidden from view or flowing over in view of the street? When you take the time to take inventory of your current home as a buyer would you will quickly discover the flaws that will make selling your home difficult.
As an agent first and a designer second, I would take it to the next step which is, what can I do to enhance the street appeal of this home? Perhaps your favorite house that you previewed as a future buyer had a bright friendly front door or a few pots with flowers strategically placed at the front of the home. Now look at your current home again. Is it boring, painted in neutral colors? Does it need that pop of color at the door? Could shutters add some architectural appeal to the home? You may just add an inviting bench at the front entry creating a comfortable place to greet your neighbors.
Curb appeal is critical in the process of selling your house. So please put on your buyers eyes and be brutally honest with yourself. Would you buy this home? And this is just the start! You get to take this same process through your entire home from the entry into the formal rooms, the kitchen, bathrooms and bedrooms and even your closets! If you really want to buy a new home then you really need to Sell your current home so don't pretend you don't see the clutter or deferred maintenance in each one of these rooms. Please don't ignore the stress cracks that have been on the walls for years. And what do the floors and carpets look like? Did the herd of kids and dogs leave there mark over the years? Carpets should be replaced now or they become a HUGE negotiating point for a buyer. If the hardwood floors need refinishing you can often have what's called screening which is more affordable and can sometimes do the trick.
Remember, as you walked through the house you liked you were probably thinking, "I don't have to do a thing to this house"! The majority of buyers would prefer this and by taking care of all of the maintenance items on your house you are avoiding the heavy negotiations that comes as a result of these maintenance items. You will gain more money by having your house in pristine condition and you will get it sold faster. How great is that!
I hope you found this helpful, next time we will talk about the placement of your furniture as you walk through your home. Who would think that the placement of a chair, sofa or bed would matter? Believe me it does!
Take care and Happy House Hunting,
Gini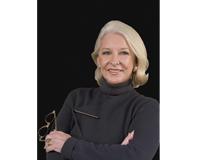 Author:
Gini Anderson
Phone:
253-988-0180
Dated:
November 8th 2012
Views:
643
About Gini: Making Clients For Life! Gini strives to go the extra mile to help you achieve your goals. Because ...