Auburn Real Estate Market Trends
Let's Talk about some Auburn WA Real Estate Market Trends. The first bit of data I would like to share is Supply and Demand. This graph is the one of the best ways we can determine which direction the market is moving.
With the data available here you can see the supply of homes coming on the market has gone down and the amount of "Sold" properties going up. This has been a steady progression from September of 2011-2012. With that being said we are in a shift. What does that mean for buyers and seller, at this time the market is stabilizing. Since we are stabilizing buyers will have to compete harder for the better homes coming on the market.
How do we calculate Months Supply of Inventory? We take all of the home on the market and divide it by how many homes have sold. The number you are left with is how many months it would take for all of the inventory to sell. That is if nothing else came on the market. As you can see the Auburn WA Real Estate Market moths supply is low. That being said, the market is trending towards a sellers market. From a Months Supply of Inventory stand point we generally consider anything under 3 months to be a Seller's market, 3-6 of inventory is a normal market, and 7+ is considered a buyer's market. Being at 3.5 Months of inventory you can see we are closer to a sellers market that a buyers market, but still in a normal market.
So with all of the changes in inventory here is where Auburn stand from a price perspective. In the last year there has been some ups and down, but Auburn WA is up 2% from this September to last September. This is a good sign in general for recovery. The fact that the market has moved backwards in price good news for sellers and should covince buyer that now is the best time. Especially with the record low interest rates. I hope you have enjoy a brief snapshot of Auburn WA real estate market trends. Please comment or post questions. Also, if you need a more details analysis of you neighborhood just ask.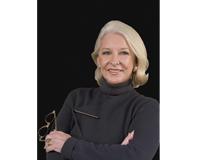 Author:
Gini Anderson
Phone:
253-988-0180
Dated:
October 23rd 2012
Views:
1,606
About Gini: Making Clients For Life! Gini strives to go the extra mile to help you achieve your goals. Because ...