Are You Ready for Home Ownership
Robin Wright recently wrote the article, "Are you Really Ready for Home Ownership? 5 Signs its Time." See here for the highlights:
You stick to a budget. Following a budget requires knowledge of exactly where your money is going each month. This allows you to determine whether or not you have the financial means to take on this large of an investment.
You have a down payment. You should have enough money saved to put 20 percent down on a home. This will ensure you immediate equity built into the property and make a private mortgage less of a necessity.
You have a consistent source of income. Remember to consider any future family or educational plans that will expend an additional chunk of your earnings.
Your credit score is high. Having a high credit score will insure a better interest rate and increase your likelihood of being accepted for a loan.
You have an emergency account. In case of an emergency, there is enough money stored in this account to provide you financial security until you have recovered from your losses.
If you are confident all of these signs apply to you, you are ready to take on the responsibilities of being a homeowner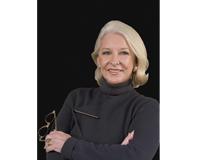 Author:
Gini Anderson
Phone:
253-988-0180
Dated:
July 17th 2013
Views:
5,924
About Gini: Making Clients For Life! Gini strives to go the extra mile to help you achieve your goals. Because ...