Afford Your Perfect Home
When shopping for and researching how to afford your perfect home, it is important to remember that an approval for X amount does not necessarily mean it is best to spend that much. Buying a home that is within your means will reduce the stress of making payments and lessen the likelihood difficulty down the road. Here are some areas your loan officer considers when helping you choose a loan amount.
Monthly Income: Salaried jobs are easy to calculate from month to month, however, an income based on tips or commission can be more difficult. Be sure to consider what months are busy at your work and what months will be a struggle to make payments over a certain amount. A potential homebuyer should also be sure of a stable job.
Monthly Debt Load: What other commitments must you pay before adding a mortgage payment? Most people have a variety of bills, like student loans, child support, car loans, and credit card bills. After paying off monthly commitment, people also have to pay for their cell phones, cable and internet, gas, and food.
Savings: Do you have money saved to put towards a down payment? Down payments vary depending on circumstances. In some cases, loans are still available with zero down or with down payment assistance programs. Some people plan to use retirement funds for their down payment, forgetting that the value of the funds is less when withdrawn early. Other people receive money as gifts from family members to put towards their new home. In all instances, a buyer should be aware of the actual money available for spending and be able to explain the source of the funds to a loan officer.
Be sure to contact me with any questions regarding your qualifications for a loan. Good luck in your search on how to afford your perfect home!
Nicole Vaivadas
425-417-4800
MLO# 135840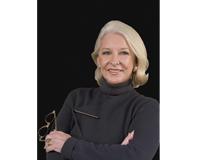 Author:
Gini Anderson
Phone:
253-988-0180
Dated:
November 13th 2012
Views:
723
About Gini: Making Clients For Life! Gini strives to go the extra mile to help you achieve your goals. Because ...