5 Common Bathroom Design Mistakes To Avoid
Here are 5 Common Bathroom Design Mistakes to Avoid when adding a bathroom in your home.

As real estate brokers we see a lot of homes. Many time people are very proud of the work they have done in their homes. As well they should be. Taking on any project whether you do it yourself or hire some one is definitely an undertaking. Unfortunately some of the design idea people come up with are not the best. Some people are naturally gifted, some do a lot of research and educate themselves, some take advice from other people. All good places to start. Make sure you do some research and get some opinions before you start.

To help with that start I have found a great article on Houzz by Dylan Chappell that talks about 5 Common Bathroom Design Mistakes To Avoid. If you are starting from scratch this is a good guide. Keep in mind sometime space and layout can dictate what you can and cannot do. That is okay. Adding a bathroom to any is going to add a certain amount of value. The key is, you want to add a appeal as well as functionality to get the most return on your investment. That is where design comes in. Smart appealing design can make all the difference.

5 Common Bathroom Design Mistakes to Avoid.




Besides that 5 listed in the article below I would like to add one more common mistakes I have seen when it comes to any remodel. Contractors are not designers. While they mean well, they don't always know what is best. The equate bigger and more elaborate to equal more money. In their world it does. When it comes to adding value to the house that is not always true. Also, certain contractors are trying to make as much as they can. They justify it by telling you how much value it will add to your home. Find a budget are comfortable and stick to it. If you really want to know what value it will add, call your local broker. They can tell you what and extra will yield better than a contractor can.

I hope you enjoy the article on 5 Common Bathroom Design Mistakes To Avoid. If you ever have any questions don't be afraid to ask.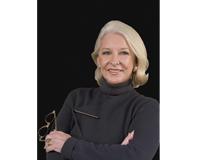 Author:
Gini Anderson
Phone:
253-988-0180
Dated:
October 30th 2013
Views:
822
About Gini: Making Clients For Life! Gini strives to go the extra mile to help you achieve your goals. Because ...