Puget Sound Holiday Lighting Festivities
With Thanksgiving fast approaching we will be headfirst into the holidays by this weekend! There are so many wonderful ways to kick off the holidays and a lot of holiday lighting ceremonies will be held all around the Puget Sound region this weekend.
A local tradition in Sumner, WA is The Old Cannery Bridge Lighting Festival on Friday, November 27 from 2-7 p.m. This celebration will include the lighting of the bridge, vendors, caroling, and even fireworks! For more information on this event please visit http://www.oldcanneryfurniture.com/events/the-old-cannery-bridge-lighting-festival-celebration-with-fireworks-show
Down in Olympia, WA the Olympia Family Theater is presenting "A Charlie Brown Christmas." The show starts Friday, November 27 and runs through December 19 and is open to all ages. For more information on specific show times and pricing, check out http://olyft.org/
This year marks the 70th Annual Holiday Tree Lighting in downtown Tacoma, WA. This has been an annual Holiday tradition since World War II. There will be caroling and photos with Santa. The ceremony is free and is Saturday, November 28 at 5:00 p.m. To learn more visit http://www.broadwaycenter.org/events/search-events/eventdetail/151/-/70th-annual-holiday-tree-lighting
Pike Place Market in Seattle will be hosting their Magic in the Market Holiday Celebration on Saturday, November 28 from 1 p.m. – 5 p.m. There is sure to be plenty of ways to enjoy the start to the holiday season, including free photos with Santa, decorating gingerbread cookies, and a live performance all leading up to the countdown to the lighting of the 20-foot holiday tree and lighting throughout the market. To find out more about this event visit http://pikeplacemarket.org/events/magic-in-the-market-holiday-celebration?
If you're looking for a fun way to burn off some extra calories after Thanksgiving, check out the Ugly Sweater Run in Redmond, WA on November 28 at 11 a.m. Join runners and walkers for this fun 5K where everyone wears the ugliest holiday sweater they can find. For more information check out http://theuglysweaterrun.com/locations/seattle-washington/
The Seattle Holiday Parade put on by Macy's will feature amazing floats, balloons, cartoon characters, marching bands, celebrity appearances, and musical performances all starting Friday, November 27 at 9 a.m. at 7th Avenue and Pine St. Check this website for more information http://social.macys.com/believe/#home/events/details/13878
The Westlake Holiday Tree Lighting Celebration in downtown Seattle, WA will be happening on Friday, November 27 at 5 p.m. at Westlake Park. This year is sure to be filled with entertainment with an appearance by a local contestant from "The Voice" and a Seattle Seahawk. If weather permits there will be fireworks following the tree lighting. To find out more visit http://www.seafair.com/events/2016/westlake-holiday-tree-lighting-celebration/
University Place, WA will be hosting their annual Winter Fest celebration and Tree Lighting event on Saturday, December 5 from 2 – 6 p.m. Santa will arrive promptly at 2 p.m. and Winter Fest will feature all sorts of holiday fun including live entertainment, crafts, food, vendors, and more! To explore more about this event check out http://cityofup.com/residents/events/university-place-winter-fest-december-5-2015
In Auburn, WA on December 5 at 4:30 p.m. there will be a festive children's parade followed by caroling and the lighting of the City Hall Christmas tree by Santa and his special helper. For more information visit http://www.auburnwa.gov/things_to_do/community/sptl_s_p214.htm?&
Santa is coming to visit Browns Point, WA! On Monday, December 14 at 7 p.m. Santa will be visiting the BPIC. Santa is escorted to the event by the Browns Point Fire Department on a fire truck. Children will be able to visit with Santa and there will be light refreshments provided. It is requested that you bring dry and canned goods to donate to their food drive. To find out more about this event http://www.brownspoint.org/events/santa-visit-and-food-drive/
Happy Holidays to All!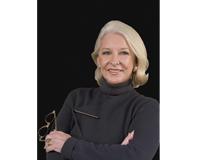 Author:
Gini Anderson
Phone:
253-988-0180
Dated:
November 23rd 2015
Views:
3,182
About Gini: Making Clients For Life! Gini strives to go the extra mile to help you achieve your goals. Because ...