Staging Your Home In Fall And Winter
Staging your home is vital to the selling process because proper staging makes your house more attractive to buyers and will help you get the most value out of your home. However, it is important to remember that staging will look a bit different depending on what season you are putting your home on the market.
In fall, the beautiful leaves are falling everywhere. For giving the best first impression of your home to potential buyers, you will want to stay vigilant about raking up the leaves and trimming/shaping your hedges.
Autumn offers a naturally attractive color scheme that is warm and inviting. Accentuate this by bringing the autumn colors indoors. Adding vases filled with red, orange, and deep yellow flowers is one way to accomplish this. Also, investing in a few throw blankets and pillows in the same shades as your flower arrangements will help draw out the lovely fall colors and paint the image of coziness to buyers. Another way to add a touch of warmth to your home when staging during fall is to use lightly scented candles in scents such as apple spice, pumpkin spice, cranberries, or ginger spice. It is crucial to remember not to overwhelm. Keep your decorations clean and minimal, remember you are just accenting your home.
Here in the Puget Sound area it can get pretty chilly during the winter months and this is one factor that will influence how you stage your Pacific Northwest home in winter. During the colder months it is much more welcoming to buyers if they walk into a home that is warm. Warmth creates an inviting environment. So whether you are not currently living at the property, or even if you are, make sure to keep it warm for possible showings. Buyers aren't afraid to walk out of a potential home that is too cold to even look around.
Another winter factor here in the Pacific Northwest that affects staging your Puget Sound home is how early it gets dark. For staging purposes lighting is crucial to making sure your home shows at its absolute best. Put light timers inside and outside of the house. Every room can be on timers for lights and this help ensure that each room in your home appears more inviting and will keep buyers interested in viewing all areas of the home.
Winter is not excuse to abandon flower boxes and greenery around the front door, on balconies or patios. Having some color really brightens the entrance and exterior areas of the home which gives a more inviting and warm welcome to potential buyers.
Here in the greater Seattle area, we do get snow from time to time and if your home is on the market during the winter season, you will want to make sure you keep any snow off the front porch and back patio so that potential buyers can still see your porch and backyard.
During the holidays, staging will need to be greatly factored into your decorating. You want to keep the decorating clean. For example, it's fine to have a decorative arrangement on the door and maybe a nice holiday centerpiece on your dining room table. Your aim is to showcase your home in a tasteful and attractive manner. Keep in mind when decorating that you want people to be looking at your home, not your stuff. If you need a professional opinion, invest in a professional staging company or consult your realtor to see if they have any certifications or experience with staging.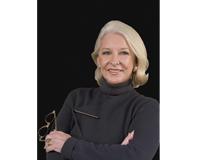 Author:
Gini Anderson
Phone:
253-988-0180
Dated:
November 17th 2015
Views:
2,037
About Gini: Making Clients For Life! Gini strives to go the extra mile to help you achieve your goals. Because ...