Halloween Fun In The South Sound
Halloween is almost here and there is an abundance of fun activities available in the South Puget Sound Area, including Tacoma, Gig Harbor, Fircrest and Puyallup that are family friendly. And with Halloween landing on a Saturday this year, many communities are offering events on Friday, October 30th as well which gives your kiddos an extra opportunity to wear their costume one more day!
On October 29th Gig Harbor, WA is hosting a Giant Pumpkin Carving from 9 a.m. – 2 p.m. This is an event where Master Pumpkin Carver Russ Leno will be carving a giant pumpkin and people are welcome to come watch this master carver in action! For more information visit http://www.uptowngigharbor.com/category/events/
On October 30th the Auburn, WA Library is hosting Hallo-wee! Story time and parade for your little ones. This is an opportunity for your young children to wear their costume for an hour of entertaining, not-too-scary Halloween story time and the kiddos get to proudly parade through the library showing off their costume. This event starts at 10:30 a.m. and for more information check out http://www.kcls.org/
In Tacoma, WA on October 30th Life Center is hosting its annual Trunk or Treat Night @ The Movies event which will feature tons of decorated cars for kids to trick or treat from as well as fun shows, games, food, and more! The movie they are showing is Disney's Big Hero 6 and the movie will start promptly at 7 p.m. but the Trunk or Treat event runs from 5:30 – 8 p.m. If you're interested in attending this event please visit http://lifecentertacoma.com/event/trunk-or-treat/ for more information.
If you're up for doing something a little different this year to celebrate Halloween with your children, on October 30th the Emnuclaw Aquatic Center is hosting a Halloween Splash Party! They are having a spooky swim with treats and a spooky movie from 6-8 p.m. For more information about this splash party visit http://www.cityofenumclaw.net/documentcenter/view/1366 This event is open to everyone and no membership is required.
In Puyallup, WA the South Hill Pierce County Library is hosting a Pumpkin walk on October 31st from 12 – 2 p.m. You can bring in your decorated pumpkin for display before noon and everyone will be voting for their favorite pumpkin in each age group to see who will take home the Golden Pumpkin Award! Visit http://www.piercecountylibrary.org/files/library/perfectly-pumpkin-time_001.pdf for more information.
On October 31st in Gig Harbor, WA the downtown area is hosting Trick or Treat in the Harbor, an early trick or treat time from 2-5 p.m. Perfect for the young children in your family. For more information visit http://gigharborwaterfront.org/event/trick-or-treat-in-the-harbor/
In Puyallup, WA on Halloween there is the Boo-Allup Trick or Treat even from 3 – 6 p.m. in Downtown Puyallup and in addition to trick or treating you can stop by Pioneer Park for some more Halloween festivities. More information can be found at http://gigharborwaterfront.org/event/trick-or-treat-in-the-harbor/
One of the most sought after neighborhoods in Tacoma is the Historic Proctor District. And every year they host Proctor Treats where businesses located in the Proctor district hand out treats to kids. This year it will take place on Halloween from 4 – 6 p.m. They will be closing the streets on North 26th from Madison to Adams & Proctor from North 25th to North 28th during the event to make sure it's safe. You can visit http://www.theproctordistrict.com/events/proctor-treats/ for more information.
Also in Tacoma on Halloween is the Harvest Fest at STAR Center, which will feature hands-on-activates and crafts, carnival-style games, pumpkin fun and live entertainment from 5:30-8:30 p.m. Visit http://thecouponproject.com/metro-parks-free-harvest-festivals-in-tacoma/
In Fircrest, WA they are hosting the Fircrest Pumpkin Patch on Halloween at the Fircrest Community Center for children 10 years and younger. This event will have carnival games, prizes, bounce house and a $1 donation gets you a goodie bag. For more information on this even check out http://www.cityoffircrest.net/uploads/Rec_15_Pumpkin_Patch_Flyer.pdf
From the Anderson Homes & Land Team, we hope you all enjoy a Happy, Safe, and Fun Halloween this year!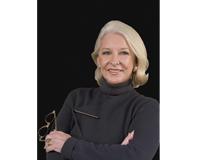 Author:
Gini Anderson
Phone:
253-988-0180
Dated:
October 27th 2015
Views:
1,959
About Gini: Making Clients For Life! Gini strives to go the extra mile to help you achieve your goals. Because ...